It's been a thousand years!…….
                     Seriously……I have been "Non-Blogging" for that long…..Well it feels like it…….
Where have I been?……well, laundry room, closets, power washing deck and house, refinishing furniture in the garage, still house-painting……ugh! I dream in color swatches! I think I've had it……Burnt out!
So yes, I took a few days off and went for long walks along the lake, visited a few friends and a few cows that I have come to know……bought apples to the two horses who come up the road for a visit every now and then……went blueberry picking and planted three dozen daffodil bulbs…….
Had some friends come down from Scranton for the day so decided to make lunch and dessert……I found the best recipe for super quick Shortcakes! (you must give them a try and visit this wonderful blog! ) Here's my version!…..
I love this couple so much! I worked with them in my corporate days in New York City, so when we have the opportunity to see one another I dropped everything, they have a beautiful weekend cottage on Lake Wallenpaupack .  They bought with them a few of their new "Finds" to show off, from a weekend spent  in Lancaster.  I am so jealous……Needless to say the afternoon went by far too fast.  They added such color to an otherwise dreary start to summer here in Pennsylvania…..My pink Tractor Supply "Wellies" are a mainstay at the front door!
For lunch I did a quick Caesar Salad, Seafood Martini's, and of course my Raspberry Shortcakes….
The renovation on PineRidge Hills is actually starting to see the light at the end of the tunnel! Downstairs is completely painted….trim and chair-rail is all up and painted! the upstairs hallway is all painted and now we start the bathroom upstairs this weekend….Master bedroom by the middle of next week and then  finally – The staircase gets stained dark cherry!
Then all the little jobs need to be done…..sigh…..hanging pictures, sconces, new bedding and drapes in the master bedroom…..etc…etc…
I'll give you a quick peek….but don't tell the "Love of my Life"…..he wants it all done before I start "Unveiling"….but you know me – can't wait…..ever……my grandmother used to say…. "You'll be in Heaven an hour before the devil knows your dead!" well, Nana, I sure hope so! Here are the "Befores"……
You will have to stop by during the week to see the "Finished Projects"….I'm also working on a great tablescape for Thursday…..
But in the meantime the "love of my life" tells me we will be all done with renovations by first week of August! ……..Then its vacation time……..Jersey Shore – here we come!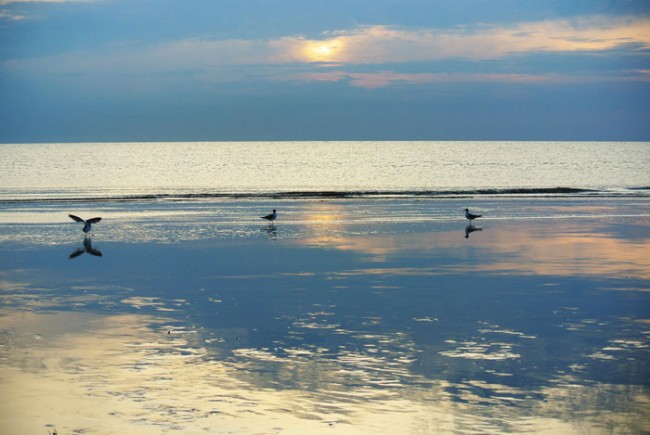 So what has been happening in your neck of the woods?