Another weekend is here and I have another great cookbook from my collection to share with you……Yes, another favorite!
Well, they are all my favorites!          BUT this one is full of beautiful table settings and recipes…….this is my "Go To" book for easy recipes and idea's for the table……
Author: Patty Roper
Cookbook: Easy Does It / Winners & Favorites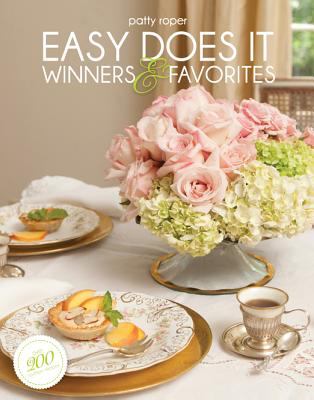 Visit Patty roper's pinterest site……here are a few of her favorites…..making these for Easter!
I found these on Pinterest also…..just love them! Going to try and give them a whirl this holiday….
found on Etsy.com   Petite Flower Sandwich Cookie Pops
Well did I give you some ideas for a weekend project? Come on get baking!