Many of you have "Dish Closets", which I am working on, but who among you have a Fabric Closet?
Yup, that would be me!   a whole closet filled with fabric – for every occasion – and project….
Some can not pass up HomeGoods, I can not pass up Joann's without going in it….sigh….addicted to, well you know…
Beside the closet, there is a cabinet…..filled with craft items….ok, ok another "Closet"…..
every now and then my husband, the builder, threatens to clean the closets for me! I remind him about his "Closet" the two and a half car garage with a loft? that's filled with his "Stuff"…..when I ask why he doesn't get rid of some of the duplicate tools he has he looks at me as if he just saw Bigfoot! Let me ask you – is there any difference in a basic screwdriver? He has seventeen of the exact same screwdriver! Fourteen hammers, nine rakes, two wheel-barrows, twelve shovels and two tool chests bigger than my fridge that hold "tools"! "
……sigh…….Moving on!
This is the week of October 28th…..fifty-seven  days until Christmas! Are you ready? No? ok…..let's get cracking….every day we will have a new project to create…..
Today, Monday – Place cards……
So your setting your Thanksgiving table and you want to make place cards….here are a few simple but lovely ideas……
I purchased these "gift boxes" and birds at Wal-Mart for .98 cents each! The top already has a spot to hold your card in place….. Easy right? and then your guest gets to take it home as an ornament for their tree…..I added to the boxes to make them a bit more "Home-made"….. a pretty ribbon and then with a Gold Metalic Pen I write the year on the top of the ribbon so when your guest hangs it they know which year and tablescape it came from! EASY and a lovely little gift to send home along with some Turkey & Stuffing!
I also do a Menu that can be placed on the table…..Find a pretty picture online and print it out on cardstock then print your menu and attach to the back or just print it on the back, I prefer to cut it out and make it three-dimensional and put mine in a frame at various area's on the table…..EASY and very personal – your guests will feel very pampered!
From this……
To this…..
The idea's are endless! I have in the past attached rhinestones and weaved ribbon thru the openings, and so on and so on!
This is my menu….sometimes I do individual menu's and place them on the plate for each guest……I have even done personal Thanksgiving cookbooks with this years menu as the cover…..
Now what do you think I'm going to do with the glitter deer? come on back tomorrow and see!
Happy Designing!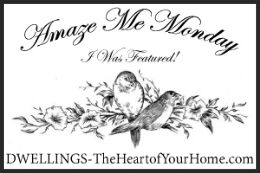 <center>
<a href="http://thededicatedhouse.blogspot.com"><img border="0″ src="https://2.bp.blogspot.com/-W9wIx2TdTEs/UU9BkGRUuxI/AAAAAAAAFoA/qeJFzykNAuQ/s1600/Make+it+Pretty+Monday+-+Button.jpg.jpg.jpg" /></a></center>