Well as you can see we have been busy here at Pineridge Hills! I promised a few surprises…….but first let me show you the Dining room Makeover…..its not totally done ( My husband says by Friday!)..the crown moulding has to go up…..but I am loving it so much….what a difference a gallon of paint can make!
What do you think? Here is how it looked last week….
And Now…….
I even gave one of the hutches a "Makeover"……. I decided to display my "Christmastime" china set by Nikko…..this set is over twenty-five years old and I love it…..it brings back many memories from when my three girls were little…..we would use them many times during Christmas Advent……
Time to start filling the stockings……
The Poinsettias' are real….and just beautiful this year…..
And then there is this! My husband, the love of my life, finished my Christmas present early…….
Tomorrow I will show you it …FILLED!
for today enjoy your morning…….come on back this week as Pineridge Hills is going to be filled with so many treats!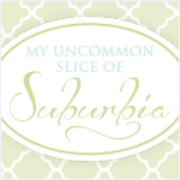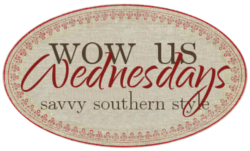 http://lh4.ggpht.com/-v4pjZrR_U6g/UdL0bACBf2I/AAAAAAAAX7c/Wp7AuzyZvjU/The%252520Scoop_thumb%25255B5%25255D.jpg?imgmax=800
<center><a href="http://www.thatswhatchesaid.net/" target="_blank""><img alt="Monday Funday"src="http://i1109.photobucket.com/albums/h435/thatswhatchesaid/MondayFunday.png" /></a></center